Microsoft Band Discontinued
Earlier this month Microsoft announced that they are ending support for Microsoft Band and Microsoft Health Dashboard on 31st May 2019.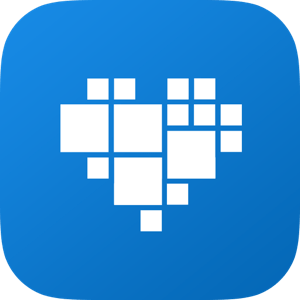 Microsoft has announced the end of support for the Microsoft Health Dashboard applications and services. This document contains important dates and information regarding the end of support.

On 5/31/2019, the Microsoft Health Dashboard site will be shut down and Microsoft Band applications will be removed from the Microsoft Store, Google Play, and Apple App store. 
The good news for those with Microsoft Band devices is that eligible users can claim a refund.
Eligibility for a refund

Certain Band users will be eligible to receive a refund according to the below terms. Eligible users are users that either:

Have a Band that is covered under its Limited Warranty; OR
Are Active Users. An Active User is defined as a user who has worn the Band on their wrist and completed a data sync from the Band to the Health Dashboard between 12/1/2018 and 3/1/2019. 

All eligible users will receive an email with refund instructions. Refunds will be processed for the following amounts:

Band 1: $79.99
Band 2: $175

Refunds must be claimed by 8/30/2019.
More information is available from Microsoft.
Not only is the wearable Microsoft Band being discontinued, so to is the stand alone Microsoft Band iPhone pedometer app on the App Store.
Replace Microsoft Band iPhone App
Anyone looking for a replacement to Microsoft Band on their iPhone can download Stepwise iPhone Pedometer, free, from the App Store.
Stepwise is a powerful yet simple iPhone pedometer that tracks your activity and motivates you to achieve your fitness goals, and is written by yours truly.
Replace Microsoft Band Wearable
For anyone claiming a refund from Microsoft for their Microsoft band, maybe have a look at getting an Apple Watch.
By default Stepwise tracks all steps from your iPhone. However, using Stepwise, those with an Apple Watch can intelligently merge Apple Watch data with iPhone data for even greater accuracy.
Check out the latest Apple Watch.